New Playground Will Welcome Students Back in the Fall
Posted: Jun 15, 2018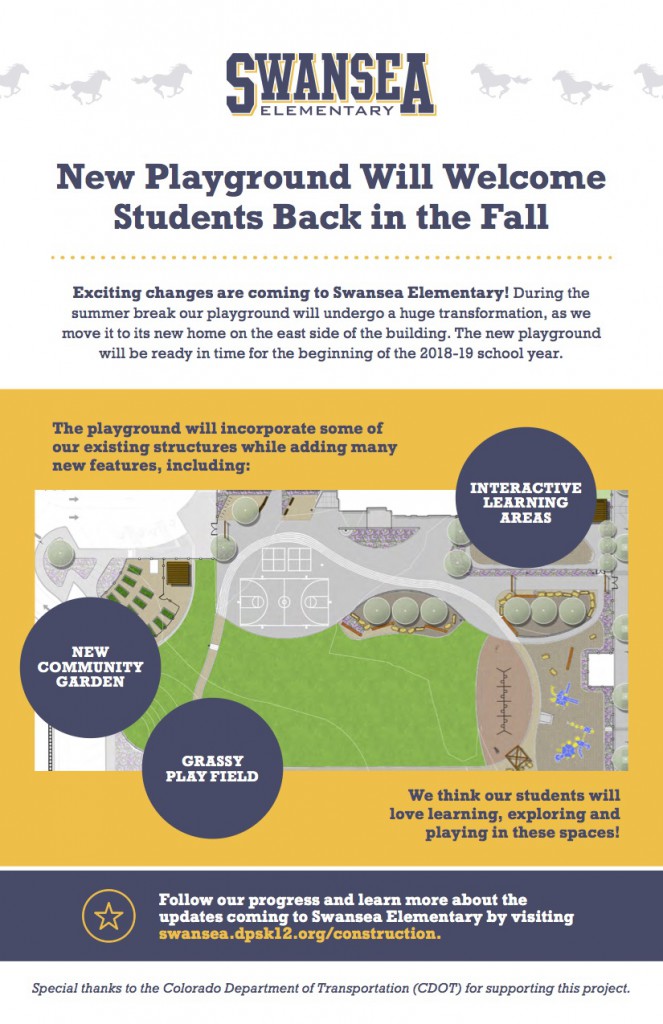 Exciting changes are coming to Swansea Elementary! During the summer break, our playground will undergo a huge transformation, as we move it to its news home on the east side of the building. The new playground will be ready in time for the beginning of the 2018-91 school year.
The playground will incorporated some of our exsiting structures while adding many new feautres, including
New Community Garden
Grassy Playfield
We think our students will love learning, exploring, and playing in these spaces!
Follow our progress and learn more about the updates coming to Swansea Elementary by visiting http://swansea.dpsk12.org/construction
Special thanks to the Colorado Department of Transportation (CDOT) for supporting this project.