About | Quiénes Somos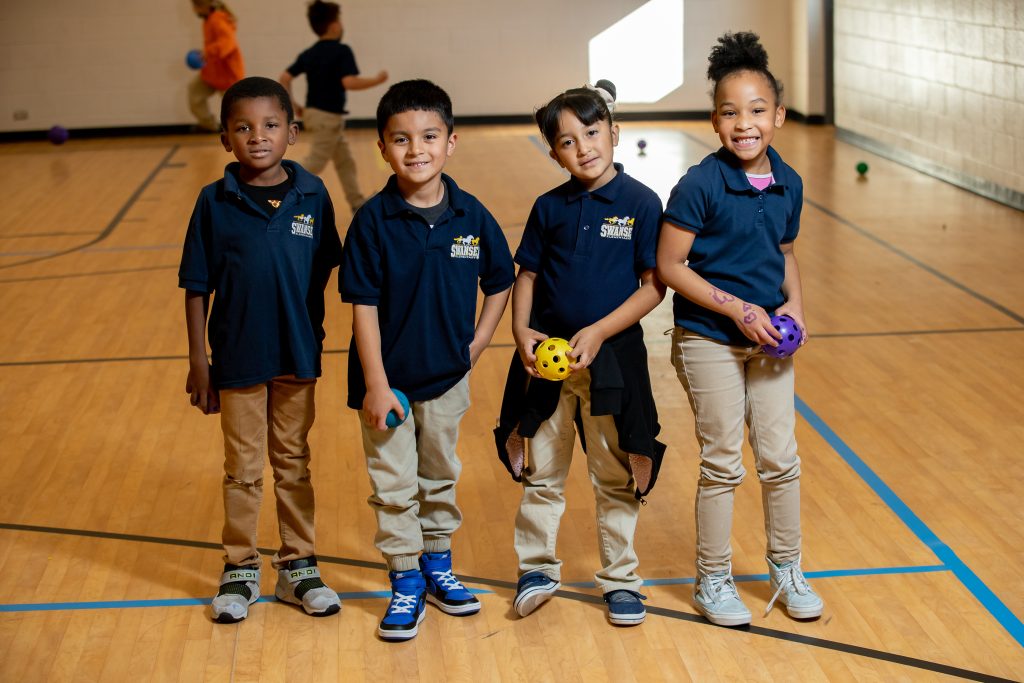 About
Location:
4650 Columbine St.
Denver, CO 80216
Contact Us:
P: 720-424-3630
Fax: 720-424-3655
School Hours:
8:10 a.m. to 3:25 p.m.
(students are picked up by teachers at 8:05 a.m. on the playground)
Swansea Elementary is a ECE 4-year-old to 5th grade elementary school located in the heart of Denver, Colorado. Swansea serves a variety of students, using current and best practices in literacy, mathematics, science, and character education, Swansea Elementary practices No-Nonsense Nurturing techniques to support high expectations and academics for all students. At Swansea, we value diversity. Swansea students can receive their early years of instruction in Spanish, in order to support a strong foundation in their native language before transitioning to English.
Swansea Elementary believes that parents are the first teachers of their child(ren). Parent involvement is always encouraged. Parents understand their children's needs and can provide teachers valuable insight into their overall development.
Swansea also believes in holding teachers, their leaders and all staff members accountable for success in student achievement. Teachers receive intentional professional development to further develop them as teachers. By using reflective practices and data-driven instruction, teachers differentiate for all levels of students.
---
Quiénes somos
Dirección:
4650 Columbine St.
Denver, CO 80216
Información de contacto:
Tel.: 720-424-3630
Fax: 720-424-3655
Horario escolar:
8:10 a.m. a 3:25 p.m.
(los maestros recogen a los estudiantes a las 7:55 a. m. en el patio de recreo)
La Escuela Primaria Swansea es una escuela de prescolar para niños de 4 años a 5.° grado ubicada en el corazón de Denver, Colorado. Swansea atiende a una variedad de estudiantes utilizando las mejores prácticas actuales de lectoescritura, matemáticas, ciencias y educación de la personalidad. La Escuela Primaria Swansea practica técnicas de crianza con sentido común para apoyar las altas expectativas y el área académica de todos los estudiantes. En Swansea valoramos la diversidad. Los estudiantes de Swansea pueden recibir sus primeros años de instrucción en español a fin de crear una base sólida en su idioma nativo antes de pasar al inglés.
La Escuela Primaria Swansea cree que los padres son los primeros maestros de sus hijos. Siempre recomendamos la participación de los padres. Los padres entienden las necesidades de sus hijos y pueden brindar a los maestros información valiosa sobre su desarrollo general.
Swansea también cree que los maestros, los líderes y todos los miembros del personal son responsables del éxito en el desempeño estudiantil. Los maestros reciben desarrollo profesional intencional para desarrollarse aún más como maestros. Al usar prácticas reflexivas e instrucción basada en datos, los maestros diferencian la educación de estudiantes de todos los niveles.