About Academics & Programs | Vida académica y programas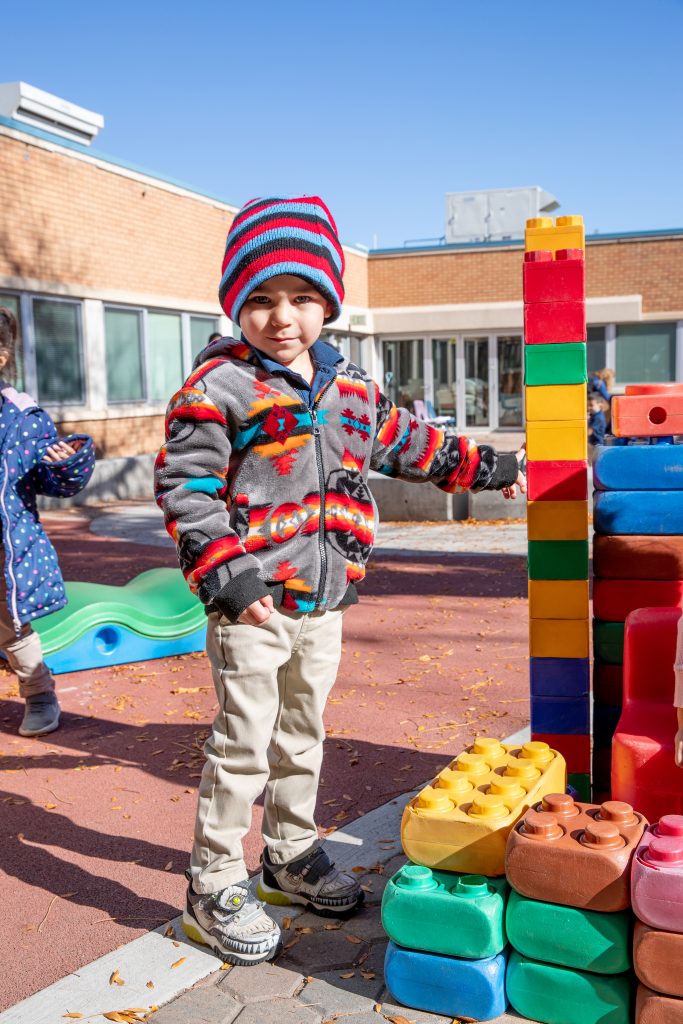 About Academics & Programs
We thrive on a culture of learning, empowering our students to be resilient, confident, life-long learners.
Swansea celebrates diverse perspectives and cultures, and students are supported in their mastery of the English language with opportunities to foster native language development.
Students are engaged and supported in their journey towards excellence in reading, writing, math, science and social studies, which when joined by enrichment activities in art, technology, music and physical education, empowers them to become life-long learners, celebrate diverse perspectives and be college and career ready.
Early Childhood Education
Many Swansea students take their first step in education in our top-rated Early Childhood Education (ECE) program, benefitting from small class sizes and programs to prepare them to become life-long learners.
El Sistema
Swansea Elementary participates in El Sistema Colorado, a program that provides intensive music programs to teach the importance of teamwork, promote self-confidence and instill the value of social responsibility. At Swansea, all ECE, Kindergarten and first-graders will learn and practice violin for 25 minutes each school day. Students start out on paper violins to master the basics of the instrument, positioning, bowing and handling before graduating to real violins sized just right for them. Swansea students in grades 2-5 can apply for two after-school music programs to play music and sing that run Monday-Thursday, 3 to 4:15 p.m. at El Sistema.
Dual Language Program
Students have the opportunity to enroll in the two-way dual language program at Swansea in ECE or Kindergarten
90% of the curriculum is taught in Spanish and 10% in  English in ECE and Kindergarten, and the amount of English gradually increases to 50% in the upper elementary grades. 
Content is divided between English and Spanish, and Spanish speakers and English speakers are in mixed language groups for most of content instruction.
Summer Scholars
The mission of Summer Scholars is to support low-income, academically struggling young learners by providing rigorous literacy instruction and enrichment programs in order to achieve measurable success and to inspire life-long learning.
---
Vida académica y programas
Nuestra cultura escolar fomenta el aprendizaje y faculta a los estudiantes para que perseveren, tengan confianza y aprendan a lo largo de sus vidas.
En Swansea, celebramos las distintas perspectivas y culturas y brindamos oportunidades a los estudiantes para que desarrollen su idioma materno como apoyo para que dominen el inglés.
Fomentamos la participación y brindamos apoyo a los estudiantes para que alcancen la excelencia en lectura, escritura, matemáticas, ciencias y estudios sociales, algo que, cuando se suma a las actividades de enriquecimiento en artes, tecnología, música y educación física, los faculta para convertirse en aprendices de por vida, valorar las distintas perspectivas y estar preparados para la vida universitaria y profesional.
Educación prescolar
Muchos de los estudiantes de Swansea se adentran en el mundo de la educación mediante nuestro programa de prescolar (ECE, por su sigla en inglés) de primera categoría. Las clases son pequeñas y los programas preparan a los estudiantes para que continúen aprendiendo a lo largo de sus vidas.
El Sistema
La Escuela Primaria Swansea participa en El Sistema Colorado, un programa que enseña la importancia del trabajo en equipo, fomenta la confianza en uno mismo e inculca el valor de la responsabilidad social mediante clases intensivas de música. Todos los estudiantes que cursan prescolar, Kindergarten y primer grado en Swansea aprenden y practican el violín durante 25 minutos al día. Los estudiantes aprenden los fundamentos básicos, la postura, a tomar el instrumento y el arco en violines de cartón antes de comenzar a usar instrumentos de veras y del tamaño adecuado para ellos.
Los estudiantes de segundo a quinto grado de Swansea pueden participar en dos programas de música y canto después de clases, que tienen lugar de lunes a jueves, entre las 3 y las 4:15 p.m. en El Sistema.
Program de Lenguaje Dual Bidirreccional
Los estudiantes tienen la oportunidad de inscribirse en el programa bidireccional de lenguaje dual en Swansea en ECE o Kindergarten
El 90% del plan de estudios se imparte en español y el 10% en inglés en ECE y Kindergarten, y la cantidad de inglés aumenta gradualmente al 50% en los grados superiores de primaria.
El contenido se divide entre inglés y español, y los hispanohablantes y los angloparlantes se encuentran en grupos de idiomas mixtos para la mayor parte de la instrucción del contenido.
Summer Scholars
La misión de Summer Scholars es proporcionar instrucción exigente en lectoescritura y programas de enriquecimiento para apoyar a los jóvenes aprendices provenientes de familias de bajos recursos que tienen dificultad con las clases académicas, con el fin de que alcancen el éxito de modo que pueda medirse e inspirarlos a aprender durante el resto de sus vidas.