History | Historia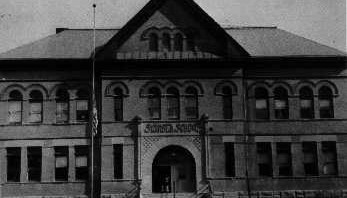 History
Swansea Elementary has been an important part of the Elyria-Swansea neighborhood. It was rebuilt in 1997, but the original landmark where Swansea sat is still part of the current school community. Swansea Elementary is located just north of I-70 and just east of the major freight line that intersect Denver Metro.
Swansea Elementary has had several administrators and teaching staff, while the neighborhood has been fairly consistent and resilient. Swansea Elementary serves a variety of different ethnicities, but is predominantly Hispanic. We value diverse thinking and each unique culture that students bring to school. Currently, Swansea Elementary serves 560 students.
---
Historia
La Escuela Primaria Swansea ha sido una parte importante del vecindario Elyria-Swansea. Fue reconstruida en 1997, pero el punto de referencia original donde se erigió Swansea todavía es parte de la comunidad escolar actual. La Escuela Primaria Swansea está ubicada justo al norte de I-70 y al este de la línea de ferrocarril de carga principal que cruza el área metropolitana de Denver.
La Escuela Primaria Swansea ha tenido varios administradores y personal docente, mientras que el vecindario ha sido bastante consistente y resiliente. La Escuela Primaria Swansea brinda servicios a una variedad de etnias diferentes, pero predominantemente a la comunidad hispana. Valoramos el pensamiento diverso y cada cultura única que los estudiantes aportan a la escuela. Actualmente, la Escuela Primaria Swansea brinda servicios a 560 estudiantes.